Social Skills: Groups for Boys & Girls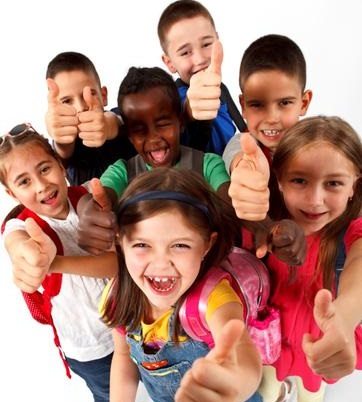 Social-ites (K-3rd, Boys & Girls)
Social-ettes (4th-6th Girls)
The ability to understand and use age appropriate social skills is vital to social and academic success. Social behavior and academic behavior are highly correlated. Though we learn academics in a highly structured, goal-oriented format, social skills are frequently not systematically taught. Consequently, some children don't develop social competency at the same pace as their peers. This can be especially true for children with ADHD/ADD, anxiety issues, Asperger's Disorder, Learning Disabilities, and other problems. Challenges with peer socialization can lead to bullying, low self esteem, and depression. Pathways social skills groups can help map out your child's needs and provide not only a compass, but a set of effective tools for navigating their social world more effectively.
Making and Keeping Friends

Dealing with Peer Pressure

Stopping False Rumors

Improving Self-image and Self-esteem

Thinking Before Acting

Dealing with Anger
Listening

Accepting Rules and Consequences

Goal Setting

Problem-Solving

Dealing with Feelings
Using Self-control and Following Directions

Accepting Change

Communicating Effectively

Understanding Boundaries

Empathy and Helping Behaviors
Each group includes a lesson covering developmentally specific social skills. The children in the group have a chance to learn, practice, and receive feedback regarding the skills. Group members will also be offered suggestions regarding how they can more effectively interact in and out of the group. The groups include activities and projects designed to engage the kids in a fun yet educational manner.
Modes of Learning Include:
Games

Giving and Receiving Feedback
The Social Skills Curriculum is designed to teach social behaviors in a safe and friendly environment. Each lesson provides a model for children to imitate and activities to practice the skills. The approach is based on Structured Learning, a holistic teaching method that provides a framework for systematic teaching of a skill in a way that is similar to academics. The emphasis is to provide alternative behavioral options to increase effective social interactions. For the K-3rd group the curriculum is based on "Think Social: A Social Thinking Curriculum for School-Age Students."
Structured Learning consists of four basic components:
Discussion of Performance

Practice in Real-life Situations
The group format, length of time spent on each topic, and the order in which skills are introduced will depend largely on the needs of the group members.